Hello!

---

Global History Regents Study Group
Tues, November 15th – December 16th from 4:00- 5:30 pm
FREE CLASSES!
This class is intended for High School students who need to pass the Regents Global History Exam. Dr. Mounkhall, who has been a teacher for over 30 years, will offer four sessions in the fall and spring where he would teach students the skills necessary to pass this test.
He will not be teaching the actual history so much as:
basic skills – how to read political cartoons, maps, charts, graphs
reading skills – specific vocabulary, verbs and nouns that are used in these tests
writing historical arguments – how to write an outline or rubric
documents – to read the questions before reading the actual documents to fdiscover the answers
Students will create a notebook to refer to after the workshop is over. 
There is a maximum of 10 students, so please call to sign up: 845-338-5580
---
The Friend's of the Library Annual Meeting
Wednesday, October 19th at 6:00 pm
You are welcome to join the Friend's of the Library Annual Meeting!  We will also have a representative from Scenic Hudson who will present a program on Esopus Parks, highlighting their new park, the
 High Banks Preserve. 
---
Color Consciousness – with Fran Sutherland
Friday, October 21st at 6:00 pm
In this art workshop led by Fran Sutherland, you will learn and practice Josef Albers "color acting" science and create the brilliant effects of an autumn sky or reflection on the Hudson River. We will supply paint, brushes and paper. Bring your supplies if you choose.
---
The Beatles:  From Liverpool to Abbey Road
Friday, October 28th at 6:00 pm
This lecture will follow in the footsteps of The Beatles as they embark on their historic journey starting from their early days as a cover band in Liverpool and Hamburg, into the excitement of Beatlemania, thru their creative ground breaking studio albums (Rubber Soul, Revolver, Sgt Peppers) to the formation of Apple Corps and finally to their remarkable final recordings at Abbey Road Studios.  This lecture will be enhanced with visual backgrounds and audio clips. 
Audience participation is encouraged.
---
 
Defensive Driving Course
Saturday, November 19th from 9:00 am- 5:00 pm
In this class, you will learn evidence-based safe driving strategies; new NY traffic laws and rules of the road; how to deal with aggressive drivers and more. 
There is limited seating so pre-registration is required. To register, stop by the library with a check, money order or cash. AARP members pay $20.00 and non-members pay $25.00 per person. All check or money orders must be made out to AARP. 
There are no age restrictions on this course! It is very important that you attend the entire class, so plan on being here on time and for the duration of the course. Bring a lunch!
---
Art Opening – Cross River Fine Art
 
Cross River Fine Art is an artist's guild, representing sixteen watercolorists from varying walks of life who have joined together to display their diverse, yet unique painting styles.
The artists live and work in the Hudson River Valley and many of their paintings, whether they be still-life, botanical or landscape, reflect the beauty and sensibility of the region.
---
 New Position 
The Town of Esopus Library would like to hire a Secretary to the Board for 5 hours of work per month. Job tasks include copying documents and compiling/distributing meeting packets to Trustees, audio recording meetings while taking minutes at one evening meeting per month. Transcribe recording. Work at home and/or the library. Set up tables and chairs before the meeting, and breakdown after the meeting. Access to home email preferable. If interested, please send by post or email, fax or drop off a resume and cover letter Brooke Dittmar, Director. esopusdirector@gmail.com 128 Canal St., PO Box 1167, Port Ewen, NY 12466
---
Writing Group
Saturdays at 10:30 am
Writers Write!  
This writing group will offer weekly practice exercises to improve writing technique, and the opportunity to share work-in-progress for feedback.  The group is a supportive environment in which listeners respond positively and affirmatively to one another. By doing so we will develop a deep understanding of those elements of our work that are effective and powerful, and become better writers in the process.  
---
Mah Jongg
(please note the new start time!)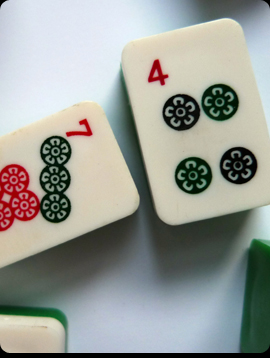 Mah Jongg is a game to play 4 in a group. Using tiles instead of cards, it is similar to the card game rummy
.
 This is a game of skill, strategy, and calculation and involves a degree of chance. This group is for the beginner or advanced player.
---
 Monday's through till October 24th at 11:00 am 
Kathy Foley will resume her chair yoga classes.  Would you like to try yoga, and need the extra support of a chair to do so? Why not give this fantastic stretching session a try?
Free of charge.
---
Juggling

& Hooping lessons at the library!
5:00 – 6:00

Wednesdays
The Mid-Hudson Juggling Club teaches each other to juggle/hoop and have fun while we're learning.
Bruce Engholm is the founder of the Mid-Hudson Juggling Club, and is a member of the International Juggling Association. Chiara Herman has been hooping obsessively since 2012, and has been teaching others since Day One. She is a certified hoop instructor and professional educator.
Hoops and juggling props will be provided! Free of charge!
 Lend-A-Pole

The Federated Sportsmen's Clubs of Ulster County is restarting its past program, Lend – A -Pole, with area libraries. With funding assistance from the Ulster County Executive Mike Hein and the Ulster County Legislature, we can offer this terrific program to the community.
---
Amateur Guitar Group
Mondays at 3:30 pm
The guitar group continues!
Bring your guitar and join in the fun. 
---
NEW!
Consumer Reports is now available online, FREE,
through your library!
 Click on the Consumer Reports button above, and you will be directed to an EBSCOhost page. Click on ConsumerReports.org which will direct you to the website.
If you have any questions, please let us know: 845-338-5580.
---
Become a Member of the Friend's of the Library!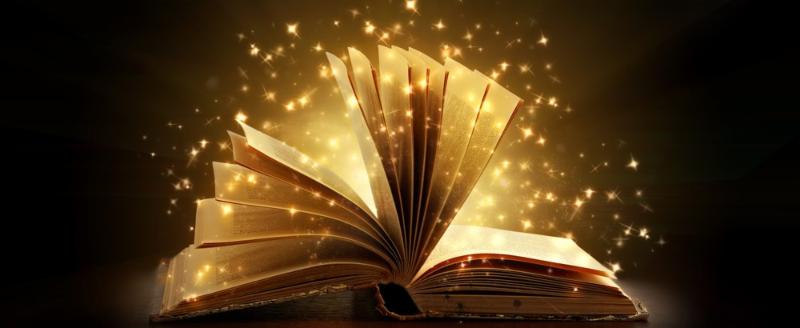 Do you love books? Do you love your library? Consider joining the Friends of the Library and meet other like- minded folks. Sort book donations, plan and staff the Book Sales and plan fundraising events to support the library.
 If you would like more information, 
please call Connie Spoth at 845-338-0803
BOOK A LIBRARIAN!
If you have a question about a computer program, ereader or device or just need a little assistance, make an appointment with library staff, and we will help you. Book a librarian for a 1 hour appointment. Bring your device, if possible, or we can utilize one of the library's computers.
845-338-5580
---
 Scheduled Board and Committee Meetings*
Board of Trustees Meeting: No November Meeting. The next meeting is: Wednesday, December 7th at 6:00. Katie Zahedi, President; Research and Development Committee: Thursday, November 10th at 5:30, Carol Benson, Chair; Finance Committee:  2nd Thursday at 4:00, Marion Zimmer, Chair; Governance & Personnel Committee: 2nd Tuesday at 5:00, Katie Zahedi, Marion Zimmer, Co-Chairs; Buildings & Grounds Committee: 2nd Mondays at 4:00, Marion Zimmer, Chair.  *All meetings are at the Library unless otherwise noted.
---
Check the catalog for books, movies and more How to Video
See what's happening at the Library
Come Grow With Us!
Download free audio and ebooks
NEW! You may choose a 7, 14 or 21 day loan period for e-books.

You will need to create an account to view a wide variety of magazines!
You will need to create an account to access these marvelous films!
Learn how to renew your items yourself!
Group meets to discuss books on the first Thursday of each month at 7 PM
Our next meeting will be on November 10th.
Currently reading:
The Time In Between

 by Maria Duenas and Daniel Hahn
The inspiring international bestseller of a seemingly ordinary woman who uses her talent and courage to transform herself first into a prestigious couturier and then into an undercover agent for the Allies during World War II. – Simon and Schuster
Find out just how much your free library card can save you!
Contact the Library
Questions, comments, suggestions…please email at:
esopuslibrary.mail@gmail.com