Hello!

---
Adult Summer Reading Program Challenge
Enter to Win A Raffle Basket Filled with Goodies to Exercise your Body and Mind!!!
Goodies include: 
a $150 Gift Certificate to Essential Fitness in Port Ewen
a $20.00 gift certificate for Barnes & Noble
a Yoga DVD
a Book on CD:

Wherever You Go, There You Are
a set of 2 lb weights
 …and more!
The Rules
Read a minimum of five books.
Fill out a card (found at the check – out desk) and rate each book by coloring in the appropriate number of stars.
When you have filled out all five cards (one for each book) drop the cards in the raffle container across from the check -out desk.
You must wait until you have read all five books and filled out the five cards before entering.
Increase your chance of winning; read more books!!!!!
---
Explore Painting with Different Paintbrushes 
with local artist, Fran Sutherland.
Friday, July 29th at 6:30 pm
Bring all of your brushes to this practice workshop.  Learn the uses and reasons for various sizes, shapes and bristles. Practice blending and impasto painting techniques.  This class will be taught by artist Fran Sutherland whose work will be on display at our Duck Pond Gallery beginning July 2nd. 
 Pre-registration necessary.  Limited to 12. Free.
845-338-5580
---
Beginning Monday, August 1st at 11:30 am 
Kathy Foley will resume her chair yoga classes. This will be a 5 week session. Would you like to try yoga, and need the extra support of a chair to do so? Why not give this fantastic stretching session a try?
Free of charge.
---
A documentary viewing and short performance.
Official Trailer: The Game Changer (US, 2014) Documentary
 Friday, August 5th from 6:30 – 8:00 pm 
FREE
 Susan Slotnick, renowned choreographer, writer, painter, and humanitarian, will present a screening of "The Game Changer", a documentary film by Indrani Kopal which follows Slotnick in her efforts to support the rehabilitation of prisoners through modern dance.
 Accepted at 18 film festivals including first prize at the Harlem Film Festival and the Cannes film festival,
 "The Game Changer" is a tale of humanity behind forgotten prison walls. 
Pending parole permission, William Abney will perform a few solo dances including one choreographed to Sam Cooke's "A Change Is Gonna Come". Slotnick and Abney will be available for a Q&A.
---
Duck Pond Gallery
Paintings
"Baroque still life and more"
Artist: Bob Blackmon
August 6-27th 
Opening Saturday, August 6th from 4-7 pm
Acoustic Music Series:  
Friday, August 12th at 6:30 pm.
Matched with a skilled ability to strum/finger-pick complicated, yet musically cohesive guitar phrases, while integrating folky foot drum stomping, and tasteful looping techniques, turns this self-taught, solo singer/songwriter into a one-man multi-instrumental power house. He weaves all of these traits into one seamless body of work, leaving his audiences not only entertained but fulfilled from
 beginning to end.
 FREE!
---
Dried Flower Suncatcher Mandalas
Wednesday, August 17th at 6:30 
Using dried flowers, embroidery hoops and contact paper, learn to create a beautiful flower mandala suncatcher for your window! It will brighten any day! All materials will be provided. Adult program.
Please sign up to let us know that you'll attend. 845-338-5580
---
Intro to Mah-Jongg
Thursday, August 18th at 2:00 pm
If you are a beginner or interested in learning the game of Mah Jongg, come to this introductory session.
This session will give you basic information about the game and will be the springboard to getting a regular Mah Jongg game happening at the library.
---
Smoothie Making and Book Share
Friday, August 26th at 6:30 pm
Ah…it's Friday! Come to the library to make a sweet smoothie to start out your weekend. Bring along your enthusiasm for your favorite book or characters. In sharing your favorites with the group, perhaps you will inspire someone else, or be inspired to discover something new! 
For adults. Free
---
Juggling

& Hooping lessons at the library!
5:00 – 6:00

Wednesdays
The Mid-Hudson Juggling Club teaches each other to juggle/hoop and have fun while we're learning.
Bruce Engholm is the founder of the Mid-Hudson Juggling Club, and is a member of the International Juggling Association. Chiara Herman has been hooping obsessively since 2012, and has been teaching others since Day One. She is a certified hoop instructor and professional educator.
Hoops and juggling props will be provided! Free of charge!
Amateur Guitar Group
Mondays at 3:30 pm
The guitar group will continue through the summer!
Bring your guitar and join in the fun. 
---
Become a Member of the Friend's of the Library!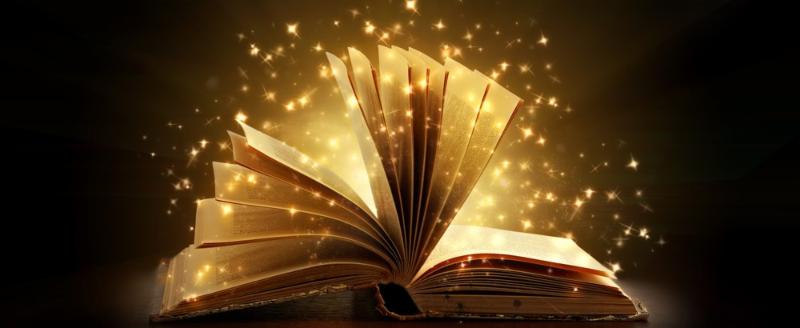 Do you love books? Do you love your library? Consider joining the Friends of the Library and meet other like- minded folks. We hold the Book Sale twice a year, and plan fundraising events to support the library.
The Friend's of the Library Bus Trip to The Clark Museum was a tremendous success!
Thank you to all who participated in this great fundraiser for the library. 
 If you would like more information, 
please call Connie Spoth at 845-338-0803
BOOK A LIBRARIAN!
If you have a question about a computer program, ereader or device or just need a little assistance, make an appointment with library staff, and we will help you. Book a librarian for a 1 hour appointment. Bring your device, if possible, or we can utilize one of the library's computers.
845-338-5580
---
 FREE Online Magazines!
Would you like to read your favorite magazines on your desktop, laptop or tablet without paying for a subscription? Click on the picture above or on the ZINIO logo on the side bar! You will be taken to the Mid-Hudson Library System page where you will need to create an account in order to log in to browse online magazines!
Discover, checkout and read online magazines  on PC/mobile and offline on mobile apps. You may keep the title for as long as you would like – no holds – no checkout periods.
   The entire magazine is replicated digitally page for page, including full color pictures. The Zinio technology includes intuitive navigation, key word article search and interactive elements such as audio and video. If you have any questions, please call 845-338-5580
---
MOVIES! Free MOVIES!
Indieflix is a website that, through your library, offers free viewings of independent films. 17 films from the Woodstock Film Festival are included! Click on the indieflix logo above (or on the side bar to the right) and you will be directed to the Ulster County Library System page where you will create a New Account to access the site.
Happy Viewing!
---
 Scheduled Board and Committee Meetings*
Board of Trustees Meeting: Wednesday, July 27th at 6:00. Roxanne Pecora, President; Research and Development Committee: Thursday, August 11th at 5:30, Carol Benson and Margaret Phalen, C0-Chairs; Finance Committee:  Thursday, August 11th, at 5:00, Kathy Milhaven, Chair; Governance & Personnel Committee: Wednesday, July 27th at 7:00pm, April Oneto, Chair; Buildings & Grounds Committee: 2nd Monday at 4:00, Marion Zimmer, Chair.  *All meetings are at the Library unless otherwise noted.
---
Check the catalog for books, movies and more How to Video
See what's happening at the Library
Come Grow With Us!
Download free audio and ebooks
NEW! You may choose a 7, 14 or 21 day loan period for e-books.

You will need to create an account to view a wide variety of magazines!
You will need to create an account to access these marvelous films!
Learn how to renew your items yourself!
Group meets to discuss books on the first Thursday of each month at 7 PM
Our next meeting will be on August 4th
Currently reading:
A Simple Murder

 by Eleanor Kuhns
 More Info:
Five years ago, while William Rees was still recovering from his stint as a Revolutionary War soldier, his beloved wife died. Devastated, Will Rees left his son, David, in his sister's care, fled his Maine farm, and struck out for a tough but emotionally empty life as a traveling weaver. Now, upon returning unexpectedly to his farm, Rees discovers that David has been treated like a serf for years and finally ran away to join a secluded religious sect–the Shakers.
Overwhelmed by guilt and hoping to reconcile with his son, Rees immediately follows David to the Shaker community. But when a young Shaker woman is brutally murdered shortly after Rees's arrival, Rees finds himself launched into a complicated investigation where the bodies keep multiplying, a tangled web of family connections casts suspicion on everyone, and the beautiful woman on the edge of the Shaker community might be hiding troubling ties to the victims. – Amazon.com
Find out just how much your free library card can save you!
Contact the Library
Questions, comments, suggestions…please email at:
esopuslibrary.mail@gmail.com