Hello!

---
The Town of Esopus Library is partnering with Field Goods as a fundraiser and an option for people who would like the convenience of having locally grown produce brought to their library for them to pick up (along with their books, DVD's and CD's!)
Weekly Local Produce Delivery!
Field Goods is a year-round local produce delivery service that you would pick up at the Town of Esopus Library. Customers receive 5 to 8 different fruits and vegetables, depending on which of the fours bag sizes you choose, plus optional extras. Bags can be put on hold at any time. It's flexible! Field Goods purchases everything directly from over 80 small farms in the region. All of the produce is non-GMO, and most is organically grown.
 At check-out, $1.00 will be added to your total as a fundraiser to support the the Esopus Library.
Deliveries arrive every Wednesday!  Order deadline for a Wednesday delivery is Sunday at 11:59 pm
TO SIGN UP
 Click "Order Now"
Select "Public Locations" and pull down the menu for Port Ewen
 Click the "Find Location" button
 Choose "Esopus Library – Fundraiser" and follow the prompts.
By using this fundraiser, you're contributing $1.00 to support the fine efforts of the Esopus Library.
---
Gallery Opening – 
note new day and time!
 Opening Reception
Friday January 6th from 5:30-7 pm
Jessica Scott – Photographer
---
A Memorial Concert for 
Pete and Toshi Seeger
  Friday, January 27th at 6:00 pm
Watch the film of the live concert at the
Damrosch Park bandshell on July 20, 2014
Pete and Toshi Seeger's legacies run deep: from transforming the way we listen to our American roots, to demanding social justice and successfully advocating for grassroots environmental change. 
Organized by their grandson, Kitama Cahill-Jackson, this concert features an all-star line-up of family and friends who gathered to remember these leaders in folk music and activism.
With: Dar Williams, Dan Zanes, Guy Davis, Mike and Ruthy, Tom Chapin and the Chapin sisters, Peter and John Yarrow and Holly Near.
---
FAN OF FICTION
This is a new "book club". Instead of reading one book, we will have to opportunity to submerge ourselves in an entire fictional phenomenon. Months in advance, the library will offer an annotated bibliography for you to discover all the marvelous aspects of a specific fictional world.
The first fictional world that we will offer is…
and here is the link to the annotated bibliography: click here
We will meet on Monday, March 27th at 6:30 for our discussion. Please feel free to bring your ideas, books, fanfiction, action figures, memories and more! Come in costume if you'd like. This program is intended for ages 16 and up.
---

Chair Yoga with Kathy Foley
Mondays at 11:00  January 9th – February 27th 
Please bear in mind that the library will be closed on 
Monday February 20th.
Chair yoga is a very helpful way for those who need extra support in enjoying the benefits of yoga. Using sturdy chairs, Kathy Foley will instruct you on how to stretch your body to keep limber, strong and healthy.
Please wear loose and comfortable clothing, and non-skid shoes.
---
FREE Computer Instruction for Spanish Speakers!
 
The Town of Esopus Library is collaborating with the Ulster BOCES,
here in Port Ewen, to offer free computer instruction for Spanish speakers.
Classes start in May (registration begins in January). For more information about registration, please call Ulster BOCES at: 845-331-5050 ext. 2243.
Join the Board of Trustees for the Town of Esopus Library!
Have you ever considered becoming a member of the Board of Trustees? There will be three open positions in June 2017 that will need to be filled. 
For more information, contact the Library Director, Brooke Dittmar,
at 845-338-5580, esopusdirector@gmail.com, or just stop by her office!
---
  Writing Group
Every other Saturday 
Next month: January 7th and 21st at 10:30 AM 
Writers Write!  
This writing group will offer practice exercises to improve writing technique, and the opportunity to share work-in-progress for feedback.  It is a supportive environment, in which listeners respond positively and affirmatively to one another. By doing so, participants will develop a deep understanding of those elements of their work that are effective and powerful,  becoming better writers in the process.  
---
Mah Jongg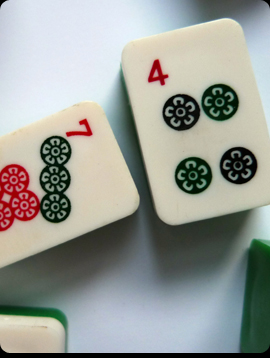 Mah Jongg is a game that is played 4 to a group.  It is similar to the card game "Rummy", except used small ceramic tiles, instead of cards.  This is a game of skill, strategy, and calculation, but also involves a degree of chance. This group is for the beginner or advanced player.
---
 Lend-A-Pole

The Federated Sportsmen's Clubs of Ulster County has restarted its Lend – A -Pole program, with area libraries. With funding assistance from the Ulster County Executive Mike Hein and the Ulster County Legislature, we can offer this terrific program to the community.
Come in and leave with a fishing pole and a tackle box!
---
Amateur Guitar Group
Mondays at 3:30 pm
 The guitar group continues!
Bring your guitar and join in the fun. 
---
Consumer Reports is now available online, FREE
through the library!
 Click on the Consumer Reports button above, and you will be directed to an EBSCOhost page. Click on ConsumerReports.org which will direct you to the website.
If you have any questions, please let us know: 845-338-5580.
---
Become a Member of the Friend's of the Library!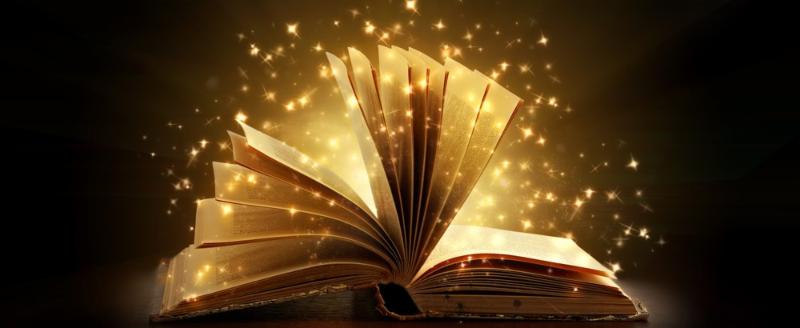 Do you love books? Do you love your library? Consider joining the Friends of the Library and meet other like- minded folks. Sort book donations, plan and staff the Book Sales and plan fundraising events to support the library.
 If you would like more information, 
please call Connie Spoth at 845-338-0803
---
Please consider the Town of Esopus Library as a part of your charitable giving strategies.
---
 Scheduled Board and Committee Meetings*
Board of Trustees Meeting: Wednesday, January 25th at 6:00. Katie Zahedi, President; Research and Development Committee: Thursday, January 12th at 5:30; Finance and Buildings & Grounds Combined Committees:  Thursday, January 12th at 2:00, Marion Zimmer, Chair; Governance & Personnel Committee: 2nd Tuesdays at 4:00, Marion Zimmer, Chair.  *All meetings are at the Library, unless otherwise noted.
---
Check the catalog for books, movies and more!
See what's happening at the Library
Come Grow With Us!
Download free audio and ebooks
NEW! You may choose a 7, 14 or 21 day loan period for e-books.

You will need to create an account to view a wide variety of magazines!
You will need to create an account to access these marvelous films!
Learn how to renew your items yourself!
Group meets to discuss books on the first Thursday of each month at 7 PM
Our next meeting will be on February 2nd.
Currently reading:
Boys in the Boat
by Daniel Brown
"It was an unlikely quest from the start. With a team composed of the sons of loggers, shipyard workers, and farmers, the University of Washington's eight-oar crew team was never expected to defeat the elite teams of the East Coast and Great Britain, yet they did, going on to shock the world by defeating the German team rowing for Adolf Hitler. The emotional heart of the tale lies with Joe Rantz, a teenager without family or prospects, who rows not only to regain his shattered self-regard but also to find a real place for himself in the world. Drawing on the boys' own journals and vivid memories of a once-in-a-lifetime shared dream, Brown has created an unforgettable portrait of an era, a celebration of a remarkable achievement, and a chronicle of one extraordinary young man's personal quest."
– Amazon.com
Find out just how much your free library card can save you!
Contact the Library
Questions, comments, suggestions…please email at:
esopuslibrary.mail@gmail.com