Hello!

Our Annual Report to the Community
 has been published!
To access, click on the painting below:

 Painted and Gifted to the Library by Loman Eng
---
 The Library will be closed on Monday, February 15th in observance of President's Day.
 
---
Looking for something special for
Valentine's Day?
Why not go on a Blind Date with a Book?
Library staff have hand picked items from our collection that are looking to go out with YOU! The catch is that we have wrapped the items in colorful paper….so that you can be surprised on your "date". With a Rate Your Date survey on the inside of the book, we would love to hear how your blind date went.
Our Blind Date with a Book display is across from the circulation desk.
---
CANDLE MAKING
Friday, February 19th at 5:30
Using paraffin wax, we will use a simple paper cup mold to make colorful and sparkly candles. 
This class is limited in size, so please register in advance.
For ages 18 and up.
***THIS PROGRAM IS FULL!*** 
 845-338-5580 
 Family Program
3d Printing Workshop
Saturday, Feb 20 at 1pm
Come witness 3d printing.  Alex Ferguson will be talking about his experience with 3d printers, and we'll have

2

3d printers, one cartesian and one delta.  We'll have 3d Pens as well.  Anyone interested in 3d printing is welcome to attend.
 There will be things you can burn yourself on, and sharp things around, so little ones will need to be supervised.
---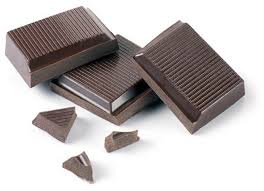 Chocolate Tasting and more!
Wednesday, February 24th at 6:30
Join us in for an evening of chocolate!
We will be having a blind taste test using several different types of chocolate. Interspersed throughout the evening we will have chocolate trivia, scenes from movies which feature chocolate and yummy treats.

Space is limited, so please register. 
***THIS PROGRAM IS FULL!***
For ages 18 and up.
845-338-5580
Friday, February 26th at 2:00 pm
If you or someone you know is affected by Alzheimer's Disease or dementia, it is time to learn the facts. This program provides information on detection, causes and risk factors, stages of the disease, treatment and much more. Join us and bring your questions!
Registration is required! Please call: 845-338-5580
 SAM IS HERE!
                                                             
The library has a new way to use the public computers! Patrons need to have their library card number and pin to log on to a computer. Patrons have an hour a day of computer time, and this new program will keep track of this amount of time for you. 
This will allow more patrons to use the computers during the day, so come on down!
Patrons who are using the computer for a long term project, like applying for a job, can ask staff to extend their time.
---

Chair Yoga is back!
Mondays at 11:30 am. Starting on January 4th, 2016
Chair yoga is a very helpful way for those who need extra support in enjoying the benefits of yoga.
Using sturdy chairs, Kathy Foley will instruct you on how to stretch your body to keep
limber, strong and healthy.
Please wear loose and comfortable clothing, and non-skid shoes.  Free of Charge!
---
Acoustic Jam continues…
Mondays at 3:30 pm
Join local musician, Charles Seymour, who will be leading this casual gathering of acoustic musicians. We will be playing and singing folk songs, and other styles, too. Bring your own acoustic instruments.
This is a 6 week program, so if you can't make it to one afternoon, please join in when you can!
If you don't want to play an instrument, bring your voice! Free of charge!
---
Juggling

& Hooping lessons at the library!
5:00 – 6:00

Wednesdays,

January 6 – February 10
The Mid-Hudson Juggling Club teaches each other to juggle/hoop and have fun while we're learning.
Bruce Engholm is the founder of the Mid-Hudson Juggling Club, and is a member of the International Juggling Association. Chiara Herman has been hooping obsessively since 2012, and has been teaching others since Day One. She is a certified hoop instructor and professional educator.
Hoops and juggling props will be provided! Free of charge!
---
Esopus Artist Group!
Tuesdays from 1:00 – 3:30 pm
Everyone is welcome to join this ongoing session of art making. Whether you would like to use charcoal, watercolors, oil paint, acrylics, fingerpaint or pastels…whatever medium you prefer that is what the artist group is about. We meet year round in comfortable and friendly surroundings. Please bring your own art supplies.
If you have any questions, please call 845-338-5580
---
*
BOOK A LIBRARIAN!
If you have a question about a computer program, ereader or device or just need a little assistance, make an appointment with library staff, and we will help you. Book a librarian for a 1 hour appointment. Bring your device, if possible, or we can utilize one of the library's computers.
845-338-5580
---
 FREE Online Magazines!
Would you like to read your favorite magazines on your desktop, laptop or tablet without paying for a subscription? Click on the picture above or on the ZINIO logo on the side bar! You will be taken to the Mid-Hudson Library System page where you will need to create an account in order to log in to browse online magazines!
Discover, checkout and read online magazines  on PC/mobile and offline on mobile apps. You may keep the title for as long as you would like – no holds – no checkout periods.
   The entire magazine is replicated digitally page for page, including full color pictures. The Zinio technology includes intuitive navigation, key word article search and interactive elements such as audio and video. If you have any questions, please call 845-338-5580
---
MOVIES! Free MOVIES!
Indieflix is a website that, through your library, offers free viewings of independent films. 17 films from the Woodstock Film Festival are included! Click on the indieflix logo above (or on the side bar to the right) and you will be directed to the Ulster County Library System page where you will create a New Account to access the site.
Happy Viewing!
---
 Scheduled Board and Committee Meetings*
Board of Trustees Meeting: February 24th  at 6:00. Roxanne Pecora, President; Research and Development Committee: TBD for March, Katie Zahedi, Chair; Finance Committee: Wednesday, February 17th at 5:00, Kathy Milhaven, Chair; Governance & Personnel Committee: 2nd Tuesday at 5:00, April Oneto, Chair; Buildings & Grounds Committee: 2nd Monday at 4:00, Marion Zimmer, Chair. *All meetings are at the Library unless otherwise noted.
---
Check the catalog for books, movies and more How to Video
See what's happening at the Library
Download free audio and ebooks
NEW! You may choose a 7, 14 or 21 day loan period for e-books.

You will need to create an account to view a wide variety of magazines!
You will need to create an account to access these marvelous films!
Join a great group of volunteers!
Learn how to renew your items yourself!
Group meets to discuss books on the first Thursday of each month at 7 PM
Our next meeting will be on March 3rd .
Currently reading:
The Storied Life of A. J. Fikry by Gabrielle Zevin
More Info:
A. J. Fikry's life is not at all what he expected it to be. He lives alone, his bookstore is experiencing the worst sales in its history, and now his prized possession, a rare collection of Poe poems, has been stolen. But when a mysterious package appears at the bookstore, its unexpected arrival gives Fikry the chance to make his life over–and see everything anew.
"This novel has humor, romance, a touch of suspense, but most of all love–love of books and bookish people and, really, all of humanity in its imperfect glory." — Eowyn Ivey, author of The Snow Child
Find out just how much your free library card can save you!
Question, comment, suggestion…