Hello!
To see the library calendar of events, CLICK HERE! 
To go to the Friend's of the Library page, CLICK HERE!
To read FREE online magazines, CLICK HERE! You will need your library number and Pin.

Friday, April 27th at 7:00 – 9:00 pm
You donated towards it, now here it is!
The Town of Esopus Library is hosting this free concert to showcase the new PA system in action as well as to thank the community for its support.  
Join us at the library for our coffee house and musical performances 
Amy Fradon, Jim Barbaro, & Julie Parisi-Kirby
  and the Town of Esopus Library's very own 
Performance Group, Overdue!  
---
 THE NEW YORK BOTANICAL GARDEN
Hosted by the Friends of the Town of Esopus Library
The NY Botanical Garden is a living museum that is home to distinctive landscapes, elegant gardens and detailed collections, featuring the current exhibit,
Georgia O'Keeffe: Visions of Hawai'i.
The bus will leave the Kingston Plaza at 8:00 am and there will be a New Paltz pick up at 8:15 am at the NYS Thruway Exit 18 Park & Ride.
Cost: $50.00 per person (non-refundable) which includes the bus, driver's tip and admission. There are various eateries on site for you to patronize. 
The bus will depart the Botanical garden for home at 3:00 pm.
Registration and payment are due by May 10th.
Please stop by the circulation desk to fill out the registration form and drop off the fee.
If you have any questions, please call Jo at 331-9463
---
Community Garden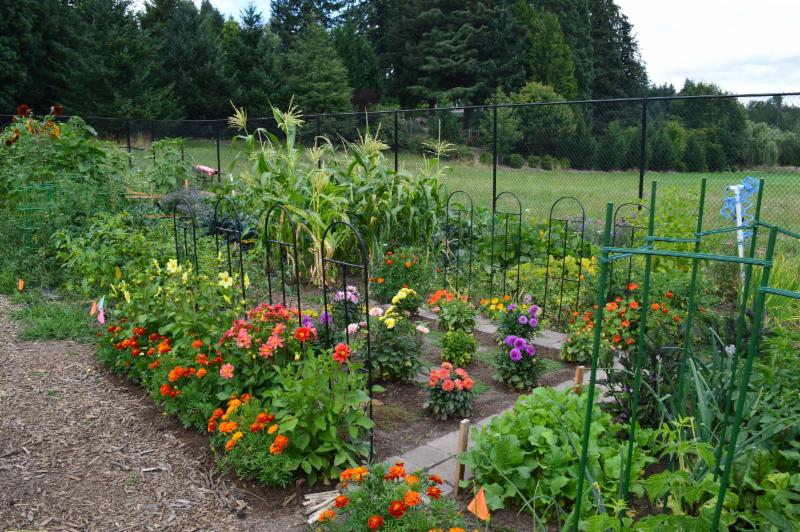 The Esopus Library is creating a community garden on the Canal St. side of the parking lot!
Would you like to have a garden plot this spring?  Would you like to meet other community members that like to garden?
We will be working Tuesday, April 24th at 1:00 and Saturday, April 28th at 1:00. Close to these work dates, please call the library to confirm the time we start.  There will be additional work days to come!
 Those who help build the garden are guaranteed a garden plot.

845-338-5580
---
April 6 – 28th
No Opening Reception
---
MILK STREET
by Christopher Kimball
Christopher Kimball was a co-founder and has been editor and publisher of America's Test Kitchen, and Cook's Illustrated magazine. Now he has started a new cooking magazine. The library will be offering his Milk Street magazine, which is filled with recipes, instructions and articles about food from around the world.
*
ORGANIC HUDSON VALLEY
 Organic Hudson Valley focuses on agricultural sustainability and globally conscious lifestyles in the Hudson Valley. This is a great resource and interesting read about local farmers and small businesses, buying locally and supporting Fair Trade.
---
Hudson River Maritime Museum
A free pass provides:
Free admission to the museum for 4 people
.
10% discount in the museum gift shop.
Free kayak / canoe launch from the museum docks.
Docking privileges from the museum docks.
Discounts on selected classes, special tours and events (contact the museum for details).
845-338-0071
---
NOTARY PUBLIC
The library can now offer notary services.
Ask at the circulation desk for details.
The Friends of the Library 
Book Cellar Gift Certificates!
Would you like to give the gift of a book, DVD, CD or Audiobook, but aren't sure what title to get? What about a gift certificate for the Book Cellar here at the library?
Certificates are available for purchase at the circulation desk for any amount.
---
Also…
To show our deep appreciation for service to NY State and this country,
the Friends are proud to join the Ulster County F.A.V.O.R program.
We offer all active, veteran, retired and reservist military personnel
the same eligibility with a valid service ID at check out: 
BUY ONE, GET ONE FREE at the Book Cellar!
Books, CD's, DVD's and Audiobooks.
---
Please consider the Town of Esopus Library as a part of your charitable giving strategies.
---
 Scheduled Board and Committee Meetings*
Board of Trustees Meeting: 4th Wednesday of the month at 6:00 pm. Rhea Paniesin, President; Research and Development Committee: 2nd Wednesday of the month at 4:00, Marcia McManigal, Chair; Buildings and Grounds Committee, 2nd Monday of the month at 4:00, Anne O'Neill, Chair; Finance Committee:  2nd Thursday of the month at 3:30, Marcia McManigal, Chair; Governance & Personnel Committee: 2nd Tuesday of the month at 4:00, Susan Leiching, Chair.  Trustee Training Committee: 2nd Friday of the month, 3:00, Susan Leiching, Chair. *All meetings are at the Library, unless otherwise noted.
---