Hello!

The Library will be closed on May 31st in honor of Memorial Day.

May 7th through May 28th
This special show will highlight the artworks of local artist, Loman Eng, and the participants of the Esopus Artist Group that he inspired.
The Esopus Artists Group meets at the library every Tuesday at 1:00 pm. Open to the public!
All mediums are welcome!
Horses for Change
Friday, June 3rd at 6:30
Frog Hollow Farm's "Horses for a Change" is an equine facilitated therapeutic riding program that uses horseback riding and horse care to develop life skills.
Learning to ride and to care for horses fosters independence, inspires trust, enhances cooperation, self-control, self-confidence and self-esteem.
Clinical research suggests that therapeutic riding can help treat learning disabilities, depression, attention deficit disorder, autism, brain injury and substance abuse.  Skills gained can translate to other areas of life such as home, school and work. Horse mastery leads to life mastery.
Presented by Nancy Rosen, Mental Health Professional and instructor of therapeutic riding at Frog Hollow Farm in Saugerties, NY

June 4th through June 25th
There will be an opening event on Saturday, June 4th from 1- 4 pm.
Margaret Ann Moebius will be showing her lovely watercolors.
---
World of Warcraft
Book Discussion
Wednesday, June 8th at 6:00 pm
Warcraft: Durotan
is the prequel to the movie which will be released on
June 10th!
We will be discussing this to get ready for the movie!
Come into the library to get your copy of this book!
LIVE MUSIC!
Friday, June 10th at 6:30
Dave Berger performs and writes music of many styles. First and foremost he is a guitarist, but has been singing and writing for several years. He will sing popular songs (current and older), improvise and play original pieces as well.
---
Tai Chi Chih…continues!
 Starting on Monday, June 13th at 11:30 am
All following Monday start times will be at 11:00 am
 Do you need a low impact form of exercise that also calms the mind? Why not give Tai Chi a try? There are 19 easy and slow movements that you will learn over 6 weeks. If you can't make each week then come when you can. Free!
Ann Sherry will be teaching these classes. She is an
 accredited Tai Chi Chih teacher.
The Friends of the Library
BUS TRIP
Make your reservation now!!!
Wednesday, June 15th
The Friends of the Town of Esopus Library have organized a bus trip to the AMAZING Clark Museum in Williamstown, MA. In addition to the wonderful regular collection, there will be 28 paintings from the Prado Museum, Madrid on special exhibit.
The bus will leave the Kingston Plaza at

9:00 am!! 
Bring your own lunch for the bus or picnic area or eat at one of the 3 cafes.
$45.00 includes bus and admission.
Please make checks (no cash) out to:
Friends of the TOE Library and give to Jo Eschmann or drop off at the front desk of the library.
Adult Summer Reading Kick-Off Event
Saturday, June 18th 10:00- 2:00 pm
A Day of Sample Classes to Exercise the Body and Mind! 
10-10:15 am Introduction 
10:30 -11:00  Zumba 
11:15-11:45 Yoga
12:00-12:30 Mindfulness Based Stress Reduction 
12:45 – 1:15 Tai Chi Chih!
1:30 -2:00 pm Drum Circle
Taught by the area's finest instructors! 
This is our 2016 adult summer reading program kick-off event – don't miss it!!!!!!
Making Ice Cream with Thea Harvey!
Wednesday, June 22nd at 6:30
Everyone loves ice cream, but many of us avoid it because we think we can't or shouldn't be eating it. When you make your own ice cream you can control the ingredients and make delicious summer fun to your exact specifications. In this class, Thea Harvey-Barratt of "Your Yummy Life" will share recipes for fast, simple frozen desserts, including creamy dairy, non-dairy, and no sugar added. Only natural sweeteners will be used.
Tasting included with optional add-ins like chocolate chips, nuts, and fresh fruit. It's easier than you think. No deprivation necessary!
Registration is required. Space is limited!          845-338-5580
Author Talk!
Wednesday, June 22nd at 6:30 pm
  Ronald G. Knapp will talk about his book, The Gunks Through Time –  An Illustrated History of the Shawangunk Mountains and Its Surrounding Ridge and Valley Towns.
 Nearly 200 old and new comparative photographs reveal how The Gunks – both the ridge itself and the valley towns – have changed over the past century.   The book is adorned with full-color images throughout and detailed captions packed with historical information.
Thursdays at 11:00 am
This is a NEW club. Bring your own chess set and play!
For Adults!
Juggling

& Hooping lessons at the library!
5:00 – 6:00

Wednesdays
The Mid-Hudson Juggling Club teaches each other to juggle/hoop and have fun while we're learning.
Bruce Engholm is the founder of the Mid-Hudson Juggling Club, and is a member of the International Juggling Association. Chiara Herman has been hooping obsessively since 2012, and has been teaching others since Day One. She is a certified hoop instructor and professional educator.
The weather is getting warmer, and you can play outside!
Hoops and juggling props will be provided! Free of charge!
Amateur Guitar Group
Mondays at 3:30 pm
The guitar group will continue through the summer!
Bring your guitar and join in the fun. 
---
Become a Member of the Friend's of the Library!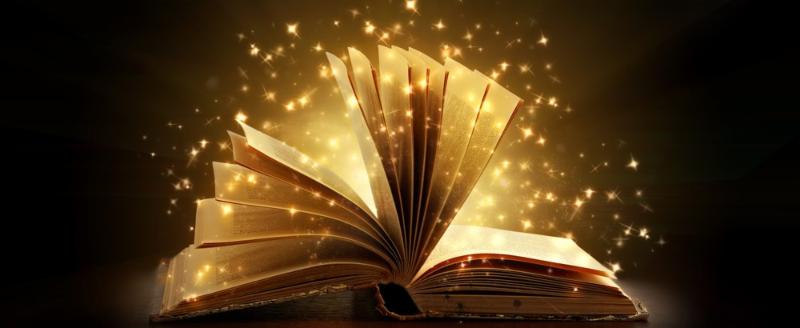 Do you love books? Do you love your library? Consider joining the Friends of the Library and meet other like- minded folks. We hold the Book Sale twice a year, and plan fundraising events to support the library.
We also plan periodic bus trips to New York City,
or other interesting and fun destinations.
 If you would like more information, 
please call Connie Spoth at 845-338-0803
BOOK A LIBRARIAN!
If you have a question about a computer program, ereader or device or just need a little assistance, make an appointment with library staff, and we will help you. Book a librarian for a 1 hour appointment. Bring your device, if possible, or we can utilize one of the library's computers.
845-338-5580
---
 FREE Online Magazines!
Would you like to read your favorite magazines on your desktop, laptop or tablet without paying for a subscription? Click on the picture above or on the ZINIO logo on the side bar! You will be taken to the Mid-Hudson Library System page where you will need to create an account in order to log in to browse online magazines!
Discover, checkout and read online magazines  on PC/mobile and offline on mobile apps. You may keep the title for as long as you would like – no holds – no checkout periods.
   The entire magazine is replicated digitally page for page, including full color pictures. The Zinio technology includes intuitive navigation, key word article search and interactive elements such as audio and video. If you have any questions, please call 845-338-5580
---
MOVIES! Free MOVIES!
Indieflix is a website that, through your library, offers free viewings of independent films. 17 films from the Woodstock Film Festival are included! Click on the indieflix logo above (or on the side bar to the right) and you will be directed to the Ulster County Library System page where you will create a New Account to access the site.
Happy Viewing!
---
 Scheduled Board and Committee Meetings*
Board of Trustees Meeting: Wednesday, June 22nd  at 6:00. Roxanne Pecora, President; Research and Development Committee: Thursday, June 9th at 5:30, Katie Zahedi and Margaret Phalen, C0-Chairs; Finance Committee:  Thursday, June 16th at 5:00, Kathy Milhaven, Chair; Governance & Personnel Committee: 2nd Tuesday at 5:00, April Oneto, Chair; Buildings & Grounds Committee: 2nd Monday at 5:00, Marion Zimmer, Chair. *All meetings are at the Library unless otherwise noted.
---
Check the catalog for books, movies and more How to Video
See what's happening at the Library
Come Grow With Us!
Download free audio and ebooks
NEW! You may choose a 7, 14 or 21 day loan period for e-books.

You will need to create an account to view a wide variety of magazines!
You will need to create an account to access these marvelous films!
Learn how to renew your items yourself!
Group meets to discuss books on the first Thursday of each month at 7 PM
Our next meeting will be on June 9th.
Currently reading:
In the Heart of the Sea: the Tragedy of the Whaleship Essex

 by Nathaniel Philbrick
More Info:
Winner of the National Book Award, Nathaniel Philbrick's book is a fantastic saga of survival and adventure, steeped in the lore of whaling, with deep resonance in American literature and history.
Find out just how much your free library card can save you!
Contact the Library
Questions, comments, suggestions…please email at:
esopuslibrary.mail@gmail.com