Hello!
DEFENSIVE DRIVING COURSE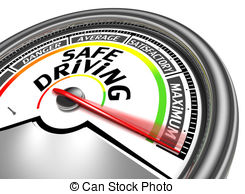 Saturday, August 19th from 10- 4:00 pm
Attend this 6 Hour NYS DMV approved Defensive Driving Class and SAVE 10% on Auto Insurance for 3 FULL years!
Victor Bujanow, Chief Instructor, and Deborah Harpine, Instructor, have over 25 years of live classroom experience in the Capital Region and the Hudson Valley. Victor and Deborah are approved by the Empire Safety Council to teach the Defensive Driving and Point Insurance Reduction Programs.
A portion of the fees will be donated 
to the Town of Esopus Library.
Please note: class size is limited to the first 40 paid registrations.
Make checks payable only to: Victor Bujanow and mail registration to: 24 The Concourse, Niverville, New York  12130 or drop off at the library.
---
View the Eclipse at the Library!
Monday, August 21st from 1:22 – 3:58 pm
The eclipse will start around 1:00 pm! Come on down to the library for this special event. We will be recording data from the EclipseMob receiver, as well as other activities.
Start of Partial Eclipse: 1:22 pm
Most Obvious Part of the Partial Eclipse:  2:43 pm
End of Partial Eclipse:  3:58 pm
Eclipse viewing glasses will be provided!
All ages encouraged to attend!
---
Singer / Songwriter: Randy Niles
Friday, August 25th at 7:00 pm
Join us for a night of FREE musical entertainment by the Crooner and Edgy Folk singer-songwriter Randy Niles.  Randy integrates traditional songwriting with an edge of technical savvy to deliver performances that bring his listeners to a "safe place" where they can privately reflect on and experience the messages which he continually tries to deliver through song and story. 
---
Adult Summer Reading Finale!
Make sure all your Book Slips are returned by FRIDAY, AUGUST 25th at 7PM because….
 …it's the end of the summer, and we will be holding an ICE CREAM PARTY (Saturday, August 26th at 1:00pm) to celebrate reading and find out who our top three readers are! Prizes will be given out at this event. If the winner is not present, we will hold onto their prize at the library.
All ages are welcome at this event!
Reading Certificates will be handed out to the 0- 8 year old readers, too!
How to participate in the Adult Reading Program Contest:
Read or listen to a book.  
Fill out an Adult Summer Reading Program Book Slip form.
Put your Book Slip form into the Adult Summer Reading Book Slip bin by the circulation desk.
Or you can fill in an online form here:
 ___________________________________________
 Chair Yoga
Mondays, July 24 & 31, August 7, 14, 21, & 28 from 11am – noon
Chair Yoga is a very helpful way for those who need extra support to enjoy the benefits of yoga. Using sturdy chairs, Kathy Foley, a 200 hour registered yoga teacher, will instruct you on how to stretch your body to keep limber, strong and healthy.
Wear comfy, loose clothing and non-skid shoes!
 ______________________________________________________________________
Wednesday, August 30th at 7:00 pm
Sarah Choi, Director of Wellness at Honor's Haven Resort & Spa, will lead a FREE mini workshop on effective and holistic ways to improve digestion and health through diet, stress management and exercise.  
This workshop is recommended for all ages and health conditions and is a great opportunity to practically take your total health into your own hands through simple exercises and mind/body awareness. 
---
Duck Pond Gallery 
Augie Wiedemann – Paintings
---
Weekly Scrabble Club

Fridays from 1:00-3:00 PM
 Join us for our new (started in July) Scrabble Club!  Bring your extensive vocabulary and your enjoyment for games to our Scrabble events.  Scrabble boards will be provided for players, though anyone is welcome to bring their preferred Scrabble board as well.  
---
Good News!
MUSEUM PASSES AVAILABLE-  FREE! 
to 3 different venues:
Boscobel House & Gardens
Cold Spring, NY
Built between 1804 and 1808, Boscobel is considered to be one of the finest examples of Federal-style architecture in New York. The mansion was dramatically rescued from demolition and is open to guided tours.  The Museum Pass provides: A FREE pass for 1 adult and 3 guests of any age (children under the age of 6 are free), and a 10% discount in the gift shop for all members in the party.  Restrictions: Not valid on Tuesdays or during Special Events. For more information, visit their website: www.boscobel.org     (Normal admission prices- $8 to $17)
*

The Guggenheim Museum
Manhattan, NY
The Guggenheim Museum was created to publicly house the somewhat eclectic private collection of Solomon Guggenheim's nonobjective art, and the building was designed by Frank Lloyd Wright. The Museum Pass provides:  FREE entrance to the museum for up to 4 adults (or students) and 1/2 price tickets for additional guests (children under the age of 12 free), a 10% discount at the Guggenheim store and restaurants, and discounted parking ($23 for 12 hours on Park Ave). For more information visit their website www.guggenheim.org    (Normal admission prices- $18 to $25)
*
The Mystic Aquarium
Mystic, CT
Explore habitats featuring sharks, stingrays, jellies, thousands of colorful fish, frogs, exotic marine animals, and more. In marine habitats from around the world, you can look through, crawl under, and even reach into their unique displays. See shows in 3 theaters (1 is included with admission). The Museum Pass provides: A DISCOUNTED admission fee, saving $5 off per person for up to 4 people (children under the age of 2 free). $10 off new Family or Grandparent memberships, $5 off other categories.  For more information, visit their website: www.mysticaquarium.org  (Normal admission prices- $26 to $36)
---
Weekly Local Produce Delivery!
Library Fundraiser
Field Goods is a year-round local produce delivery service and fundraiser for the library.  A $1.00 donation is added to every order, and you pick up your produce at the Town of Esopus Library.  Field Goods purchases everything directly from over 80 small farms in the region. All of the produce is non-GMO, and most is organically grown. Customers receive 5 to 8 different fruits and vegetables, in one of the four different bag sizes that you choose.  There are also optional extras.
We have $5.00 off coupons for new subscribers! 
 Bags can be put on hold at any time (for example, if you plan to be out of town that week). 
The order deadline for the Wednesday delivery is Sunday at 11:59 pm
TO SIGN UP:
 Click this link: Field-Goods.com
 Click "Order Now" 
Select "Public Locations" and pull down the menu for Port Ewen 
 Click the "Find Location" button
 Choose "Esopus Library – Fundraiser" and follow the prompts.
---
Please consider the Town of Esopus Library as a part of your charitable giving strategies.
---
 Scheduled Board and Committee Meetings*
Board of Trustees Meeting: 4th Wednesday of the month at 6:00 pm, Rhea Paniesin, President; Research and Development Committee: 2nd Wednesday of the month at 4:00, Marcia McManigal, Chair; Buildings and Grounds Committee, 2nd Monday of the month at 4:00, Anne O'Neill, Chair; Finance Committee:  2nd Thursday of the month at 3:30, Marcia McManigal, Chair; Governance & Personnel Committee: 2nd Tuesday of the month at 4:00, Susan Leiching, Chair.  Trustee Training Committee: 2nd Friday of the month, 3:00, Susan Leiching, Chair. *All meetings are at the Library, unless otherwise noted.
---
Check the catalog for books, movies and more!
See what's happening at the Library
Come Grow With Us!
Download free audio and ebooks
NEW! You may choose a 7, 14 or 21 day loan period for e-books.
Tumblebooks will read your book to you or you can read it on your own! Stories are followed by games or puzzles! Click HERE to read online children's books.
You will need to create an account to view a wide variety of magazines!
 You will need to create an account to read online comics, if you don't already have an account to read online magazines. 
Click on the button above, then click on ConsumerReports.org which will direct you to the website.
You will need to create an account to view recorded concerts, if you don't already have an account to read online magazines. 
If you need to create a simple, legal document, click on the link above to access the Ulster County Library portal which is offering access to this FREE online service.
Learn how to renew your items yourself by clicking the link above…
or join LIBRARY ELF:
Do you have difficulty remembering when your library materials are due? Does your family have many library cards and take out lots of wonderful items all at once? 
Perhaps Library Elf can help you! This program will send you email notices before you have items due and remind you of overdue fines. When you sign up, you will have access to the Premium Subscription for a limited amount of time, then it will revert to the Basic Subscription. If you prefer the Premium version, there is a fee for that version.  Click HERE or click on the logo above. 
The Town of Esopus Library now offers patron access to the genealogy website, Ancestry.com. To access the site, you MUST be in the library. If you have your own laptop or device, you may use the library's WiFi to access the site, or you may use one of the library's public computers.  Once you are in the library, please click HERE to get started. 
We have installed a weather station on the library property which is taking weather data as you read this message! Click on the link above for the most recent information!
Group meets to discuss books on the first Thursday of each month at 7 PM
Our next meeting will be on September 7th
Currently reading:
Hidden Figures  by Margot Lee Shetterly


"The phenomenal true story of the black female mathematicians at NASA at the leading edge of the feminist and civil rights movement, whose calculations helped fuel some of America's greatest achievements in space." -Amazon

Ongoing Programs
Mah Jongg:  Wednesdays at 2:00 pm 
Mah Jongg is a game that is played 4 to a group.  It is similar to the card game "Rummy", except used small ceramic tiles, instead of cards. This group is for the beginner or advanced player.
Amateur Guitar Group: Mondays at 3:30 pm
This group plays well known, popular songs. Bring your own guitar and join in the fun.
Needlework Group–Mondays at 1:00 pm
The Needlework Group is comprised of knitters, crocheters, rug hookers, stitchers of all types. Membership is free, and anyone can casually drop in whenever they like. All skill levels are represented, and if a beginner needs help, we will try our best to help them. We also have a nice supply of yarn and needles for those who don't yet have supplies but would like to give knitting or crocheting a try!
Esopus Artist Group – Tuesdays from 1 –3:30pm                                   Everyone is welcome to join this ongoing session of art making. Whether you would like to use charcoal, watercolors, oil paint, acrylics, fingerpaint or pastels…whatever medium you prefer is what the artist group is about. We meet year round in comfortable and friendly surroundings. Please bring your own supplies.
Esopus Stitchers–Wednesdays at 12:30 pm – except for the first Wednesday of the month.
Cross-stitch, needlepoint, surface embroidery, crewel… whatever! Always wanted to try embroidery? We'll help you get started with fabric, floss, needles, patterns, etc. Or, bring your current project and come stitch with us!
Ulster County Photography Club–Second Wednesday of the month at 6:30pm
Photographers of all ages and skill levels are welcome to join this group. Monthly meetings include presentations, member competitions, and the sharing of information. Please check out our page for more details.
Writing Group / Writer's Write! – Every other Saturday – please check here for dates. This writing group will offer practice exercises to improve writing technique, and the opportunity to share work-in-progress for feedback. It is a supportive environment, in which listeners respond positively and affirmatively to one another. By doing so, participants will develop a deep understanding of those elements of their work that are effective and powerful, becoming better writers in the process.
Find out just how much your free library card can save you!
Contact the Library
Questions, comments, suggestions…please email at:
esopuslibrary.mail@gmail.com