Hello!
Holiday Art Show and Sale!
 
Opening,

Friday December 2nd

from

4-7 pm
Many local artists will be showing and selling photographs and original artworks.
Artists include:
Franz & Marianne Heigemeir 
Also, from

4 – 5:30 pm

, there will be artmaking for children aged 5-8 at the opening as well. Their creations will also be included in this December show and sale!
---
December Holiday Gift Book Sale

Beautiful and unique books for all ages, reasonable prices!
Puzzles, too!
Come to the opening 4PM on Friday, December 2nd in the
Library Lobby and Community Room. The sale will continue through the month of December. 
---

Chair Yoga with Kathy Foley
Mondays at 11:00  December 5th – February 6th 
Chair yoga is a very helpful way for those who need extra support in enjoying the benefits of yoga. Using sturdy chairs, Kathy Foley will instruct you on how to stretch your body to keep limber, strong and healthy.
Please wear loose and comfortable clothing, and non-skid shoes.
---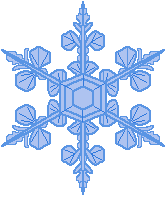 Calling Winter Wonderland Parade Volunteers!
The Port Ewen parade will be held on

Saturday, December 10th at 5:30

.
We are looking for people of all ages who would like to  walk with the Library in the parade. We will have musicians and Mr. Alex with his purple trombone! If you would like to walk with the library, please wear all white. We will have glowing light sticks to wear. We will meet at Medrex at

5:00

, and the parade steps off at

5:30

. 
If you are interested, stop in and ask for Jen or Alex or call 845-338-5580.
---
Holiday Craft:  
Snowy Pine Cone Winter Luminaries
Friday, December 9th at 6:30 pm
Light your way through winter's darkness with these elegant snowy pine cone candles! Come join us for this winter holiday craft, which also makes a great gift. 
 Pre-Registration is required.  If you need to cancel, please let us know by

3pm

on

Monday, December 5th

so that another patron can take your place.
845-338-5580
---
for Adults and Children  
Friday, December 16th at 6:00 pm
All are welcome for our winter solstice holiday celebration. We will make simple beeswax candles (for adults) and battery powered candles for children. 
We will light and carry them on a candle walk around the library property.
  There will be hot chocolate and treats and we will sing festive songs!  
---

Global History Regents Study Group
Tuesdays, November 15th – December 16th
4:00- 5:30 pm
FREE CLASSES!
This class is intended for High School students who need to pass the Regents Global History Exam. Dr. Mounkhall, who has been a teacher for over 30 years, will offer four sessions in the fall and spring where he would teach students the skills necessary to pass this test.
He will not be teaching the actual history so much as:
basic skills – how to read political cartoons, maps, charts, graphs
reading skills – specific vocabulary, verbs and nouns that are used in these tests
writing historical arguments – how to write an outline or rubric
documents – to read the questions before reading the actual documents to discover the answers
Students will create a notebook to refer to after the workshop is over. 
There is a maximum of 10 students, so please call to sign up: 845-338-5580
---
FREE Computer Instruction for Spanish Speakers!
 
The Town of Esopus Library is collaborating with the Ulster BOCES,
here in Port Ewen, to offer free computer instruction for Spanish speakers.
Classes start in May (registration begins in January).
Additionally,
we have purchased workbooks, books on CD, DVD's and flash cards for Spanish speakers,
to help in a number of areas, such as
learning English, becoming a citizen, parenting, and test preparation for naturalization. 
We have a special display by the Books on CD shelf,
so come in to check it out!
Join the Board of Trustees for the Town of Esopus Library!
The Library is looking to fill two open positions on the Board of Trustees. If you would like to attend one of our public Board Meetings to see what the Board does, please do!
The next meeting is Wednesday, December 7th at 5:30 pm.
For more information, contact the Library Director, Brooke Dittmar,
at 845-338-5580, esopusdirector@gmail.com, or just stop by her office!
---
  Writing Group
Every other Saturday 
Next month: December 3rd and 17th, 10:30 AM 
Writers Write!  
This writing group will offer practice exercises to improve writing technique, and the opportunity to share work-in-progress for feedback.  It is a supportive environment, in which listeners respond positively and affirmatively to one another. By doing so, participants will develop a deep understanding of those elements of their work that are effective and powerful,  becoming better writers in the process.  
---
Mah Jongg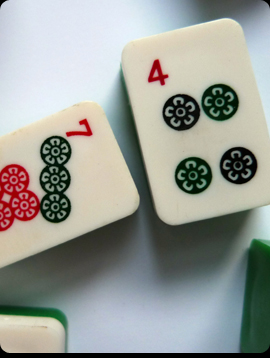 Mah Jongg is a game that is played 4 to a group.  It is similar to the card game "Rummy", except used small ceramic tiles, instead of cards.  This is a game of skill, strategy, and calculation, but also involves a degree of chance. This group is for the beginner or advanced player.
---
 Lend-A-Pole

The Federated Sportsmen's Clubs of Ulster County has restarted its Lend – A -Pole program, with area libraries. With funding assistance from the Ulster County Executive Mike Hein and the Ulster County Legislature, we can offer this terrific program to the community.
Come in and leave with a fishing pole and a tackle box!
---
Amateur Guitar Group
Mondays at 3:30 pm
 The guitar group continues!
Bring your guitar and join in the fun. 
---
Consumer Reports is now available online, FREE
through the library!
 Click on the Consumer Reports button above, and you will be directed to an EBSCOhost page. Click on ConsumerReports.org which will direct you to the website.
If you have any questions, please let us know: 845-338-5580.
---
Become a Member of the Friend's of the Library!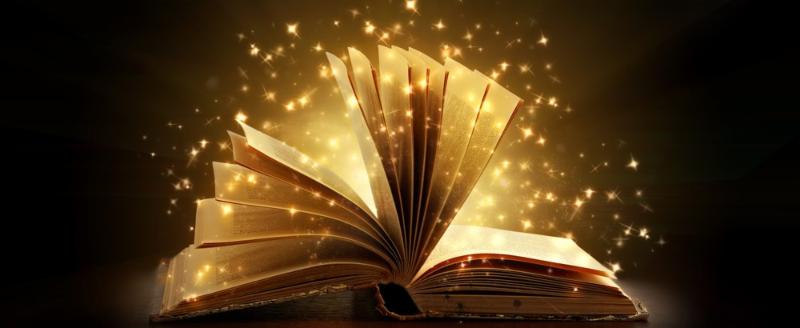 Do you love books? Do you love your library? Consider joining the Friends of the Library and meet other like- minded folks. Sort book donations, plan and staff the Book Sales and plan fundraising events to support the library.
 If you would like more information, 
please call Connie Spoth at 845-338-0803
---
Please consider the Town of Esopus Library as a part of your charitable giving strategies.
---
 Scheduled Board and Committee Meetings*
Board of Trustees Meeting: No November Meeting. The next meeting is: Wednesday, December 7th at 5:30. Katie Zahedi, President; Research and Development Committee: No December meeting; Finance and Buildings & Grounds Combined Committees:  2nd Thursdays at 4:00, Marion Zimmer, Chair; Governance & Personnel Committee: 2nd Tuesdays at 4:00, Marion Zimmer, Chair.  *All meetings are at the Library, unless otherwise noted.
---
Check the catalog for books, movies and more How to Video
See what's happening at the Library
Come Grow With Us!
Download free audio and ebooks
NEW! You may choose a 7, 14 or 21 day loan period for e-books.

You will need to create an account to view a wide variety of magazines!
You will need to create an account to access these marvelous films!
Learn how to renew your items yourself!
Group meets to discuss books on the first Thursday of each month at 7 PM
Our next meeting will be on January 5th.
Currently reading:
Mrs. Lincoln's Dressmaker 

by Jennifer Chiaverini
"In a life that spanned nearly a century and witnessed some of the most momentous events in American history, Elizabeth Hobbs Keckley was born a slave. A gifted seamstress, she earned her freedom by the skill of her needle, and won the friendship of First Lady Mary Todd Lincoln by her devotion. A sweeping historical novel, Mrs. Lincoln's Dressmaker illuminates the extraordinary relationship the two women shared, beginning in the hallowed halls of the White House during the trials of the Civil War and enduring almost, but not quite, to the end of Mrs. Lincoln's days."
– Amazon.com
Find out just how much your free library card can save you!
Contact the Library
Questions, comments, suggestions…please email at:
esopuslibrary.mail@gmail.com