Hello!
---
Special Donations! 

Beth Cooper and Library Director, Brooke Dittmar
 Beth Cooper, resident of the Town of Esopus, has raised funds to purchase and donate 60 books for the library! The majority of  the books are for children and relate to multiculturalism. Titles include:

Brothers In Hope: The Story of the Lost Boys of Sudan

by Gregory Christie,

George Crum and the Saratoga Chip

by Gaylia Taylor and

P.S. Be Eleven

by Rita Williams-Garcia. Thank you to Beth Cooper and all of the residents of the Town of Esopus who donated funds for this book drive. 
---
Dried Flower Sun Catcher Mandalas
Craft – results!
On Wednesday, August 17th, we had a craft program where we made sun catchers with dried flowers. 
By the time we finished them, the sky was a bit dark, but you can still see how beautiful the end results were:
---
Adult Summer Reading Program Challenge
Enter to Win A Raffle Basket Filled with Goodies to Exercise your Body and Mind!!!
Goodies include: 
a $150 Gift Certificate to Essential Fitness in Port Ewen
a $20.00 gift certificate for Barnes & Noble
a Yoga DVD
a Book on CD:

Wherever You Go, There You Are
a set of 2 lb weights
 …and more!
The Rules
Read a minimum of five books.
Fill out a card (found at the check – out desk) and rate each book by coloring in the appropriate number of stars.
When you have filled out all five cards (one for each book) drop the cards in the raffle container across from the check -out desk.
You must wait until you have read all five books and filled out the five cards before entering.
Increase your chance of winning; read more books!!!!!
---
 Monday's through till October 24th at 11:30 am 
Kathy Foley will resume her chair yoga classes.  Would you like to try yoga, and need the extra support of a chair to do so? Why not give this fantastic stretching session a try?
Free of charge.
---
Smoothie Making and Book Share
Friday, August 26th at 6:30 pm
Ah…it's Friday! Come to the library to make a sweet smoothie to start out your weekend. Bring along your enthusiasm for your favorite book or characters. In sharing your favorites with the group, perhaps you will inspire someone else, or be inspired to discover something new! 
For adults. Free
---
Juggling

& Hooping lessons at the library!
5:00 – 6:00

Wednesdays
The Mid-Hudson Juggling Club teaches each other to juggle/hoop and have fun while we're learning.
Bruce Engholm is the founder of the Mid-Hudson Juggling Club, and is a member of the International Juggling Association. Chiara Herman has been hooping obsessively since 2012, and has been teaching others since Day One. She is a certified hoop instructor and professional educator.
Hoops and juggling props will be provided! Free of charge!
Amateur Guitar Group
Mondays at 3:30 pm
The guitar group will continue through the summer!
Bring your guitar and join in the fun. 
---
Become a Member of the Friend's of the Library!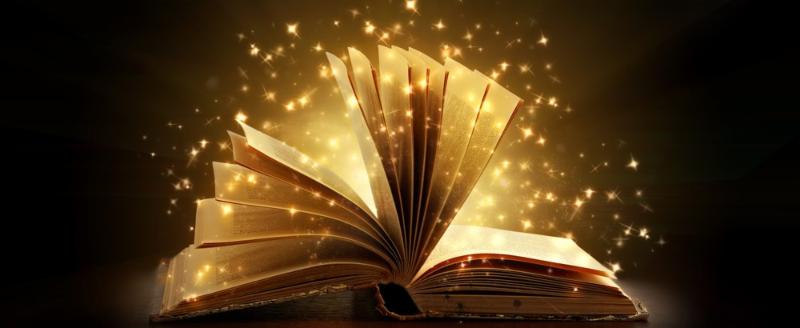 Do you love books? Do you love your library? Consider joining the Friends of the Library and meet other like- minded folks. We hold the Book Sale twice a year, and plan fundraising events to support the library.
The Friend's of the Library Bus Trip to The Clark Museum was a tremendous success!
Thank you to all who participated in this great fundraiser for the library. 
 If you would like more information, 
please call Connie Spoth at 845-338-0803
BOOK A LIBRARIAN!
If you have a question about a computer program, ereader or device or just need a little assistance, make an appointment with library staff, and we will help you. Book a librarian for a 1 hour appointment. Bring your device, if possible, or we can utilize one of the library's computers.
845-338-5580
---
 FREE Online Magazines!
Would you like to read your favorite magazines on your desktop, laptop or tablet without paying for a subscription? Click on the picture above or on the ZINIO logo on the side bar! You will be taken to the Mid-Hudson Library System page where you will need to create an account in order to log in to browse online magazines!
Discover, checkout and read online magazines  on PC/mobile and offline on mobile apps. You may keep the title for as long as you would like – no holds – no checkout periods.
   The entire magazine is replicated digitally page for page, including full color pictures. The Zinio technology includes intuitive navigation, key word article search and interactive elements such as audio and video. If you have any questions, please call 845-338-5580
---
MOVIES! Free MOVIES!
Indieflix is a website that, through your library, offers free viewings of independent films. 17 films from the Woodstock Film Festival are included! Click on the indieflix logo above (or on the side bar to the right) and you will be directed to the Ulster County Library System page where you will create a New Account to access the site.
Happy Viewing!
---
 Scheduled Board and Committee Meetings*
Board of Trustees Meeting: 4th Wednesday at 6:00. Roxanne Pecora, President; Research and Development Committee: Thursday, August 25th at 5:30, Carol Benson, Chair; Finance Committee:  Thursday, September 15th, at 5:00, Kathy Milhaven, Chair; Governance & Personnel Committee: 2nd Tuesday at 5:00, Roxanne Pecora, Katie Zahedi, Marion Zimmer, Co-Chairs; Buildings & Grounds Committee: 2nd Monday at 4:00, Marion Zimmer, Chair.  *All meetings are at the Library unless otherwise noted.
---
Check the catalog for books, movies and more How to Video
See what's happening at the Library
Come Grow With Us!
Download free audio and ebooks
NEW! You may choose a 7, 14 or 21 day loan period for e-books.

You will need to create an account to view a wide variety of magazines!
You will need to create an account to access these marvelous films!
Learn how to renew your items yourself!
Group meets to discuss books on the first Thursday of each month at 7 PM
Our next meeting will be on September 1st.
Currently reading:
Fun Home: A Family Tragicomic

by Alison Bechdel
 More Info:
This breakout book by Alison Bechdel is a darkly funny family tale, pitch-perfectly illustrated with Bechdel's sweetly gothic drawings. Like Marjane Satrapi's Persepolis, it's a story exhilaratingly suited to graphic memoir form.
Meet Alison's father, a historic preservation expert and obsessive restorer of the family's Victorian home, a third-generation funeral home director, a high school English teacher, an icily distant parent, and a closeted homosexual who, as it turns out, is involved with his male students and a family babysitter. Through narrative that is alternately heartbreaking and fiercely funny, we are drawn into a daughter's complex yearning for her father. And yet, apart from assigned stints dusting caskets at the family-owned "fun home," as Alison and her brothers call it, the relationship achieves its most intimate expression through the shared code of books. When Alison comes out as homosexual herself in late adolescense, the denouement is swift, graphic — and redemptive. – Amazon.com
Find out just how much your free library card can save you!
Contact the Library
Questions, comments, suggestions…please email at:
esopuslibrary.mail@gmail.com