Hello!

---
The Friend's of the Library FALL Book Sale!
See what treasures have been collecting at the library and are waiting for you to take home!
This is a fund raiser to benefit the Library!
FRIDAY SEPTEMBER 23rd
Preview Sale!  
  5 pm – 7 pm   
$10.00 at the door
SATURDAY SEPT. 24th
9 am-4 pm
SUNDAY, SEPT. 25th
9 am-4 pm
$4.00 a bag on this day!
---
Writing Group
Saturdays at 10:30 am
Writers Write!  
This writing group will offer weekly practice exercises to improve writing technique, and the opportunity to share work-in-progress for feedback.  The group is a supportive environment in which listeners respond positively and affirmatively to one another. By doing so we will develop a deep understanding of those elements of our work that are effective and powerful, and become better writers in the process.  
---
Mah Jongg
Wednesdays at 1:30 pm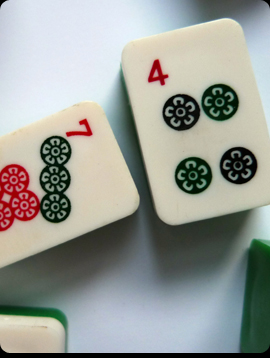 Open group for beginners and experienced players of Mah Jongg.  Come join us!  
---
Duck Pond Gallery  – Franz Heigemeir
For the month of September 
---
Taught by Charlie Seymour
This 6 week course, "Intro to Guitar," will be offered beginning Thursday, September 8th from 2:00 p.m. til 3:15 p.m. For those who haven't played, but who would like to give it a try.  Bring your own guitar. FREE!
There is a 10 person maximum, 
so register now: 845-338-5583
THERE  WILL  BE  NO  CLASS  ON  SEPTEMBER  22nd!
---
Guitar Lab
Taught by Charlie Seymour!
This is a six week course, taught on Thursdays from 3:45 – 5:00 p.m. This "Lab" will offer those who have played a bit and who want to bump it up a notch some additional lessons. Bring your own guitar. FREE!
There is a 10 person maximum, 
so register now: 845-338-5583
THERE  WILL  BE  NO  CLASS  ON  SEPTEMBER  22nd!
---
Special Documentary Screening!
The Lost Rondout: A Story of Urban Removal
a film by Stephen Blauweiss and Lynn Woods with soundtrack by Peter Wetzler.
Fri, September 30, 6:30pm – 8:30pm
In the late 1960s, most of Kingston's historic downtown Rondout district was demolished in a federally funded urban renewal project. Thousands of people were displaced. This film, based mainly on hundreds of slides taken by Eugene Dauner just before and during the destruction, Lost Rondout: A Story of Urban Removal commemorates the vanished community and describes how the abandoned area slowly came back to life.
---
 Monday's through till October 24th at 11:00 am 
Kathy Foley will resume her chair yoga classes.  Would you like to try yoga, and need the extra support of a chair to do so? Why not give this fantastic stretching session a try?
Free of charge.
---
Juggling

& Hooping lessons at the library!
5:00 – 6:00

Wednesdays
The Mid-Hudson Juggling Club teaches each other to juggle/hoop and have fun while we're learning.
Bruce Engholm is the founder of the Mid-Hudson Juggling Club, and is a member of the International Juggling Association. Chiara Herman has been hooping obsessively since 2012, and has been teaching others since Day One. She is a certified hoop instructor and professional educator.
Hoops and juggling props will be provided! Free of charge!
Amateur Guitar Group
Mondays at 3:30 pm
The guitar group continues!
Bring your guitar and join in the fun. 
---
NEW!
Consumer Reports is now available online, FREE,
through your library!
 Click on the Consumer Reports button above, and you will be directed to an EBSCOhost page. Click on ConsumerReports.org which will direct you to the website.
If you have any questions, please let us know: 845-338-5580.
---
Become a Member of the Friend's of the Library!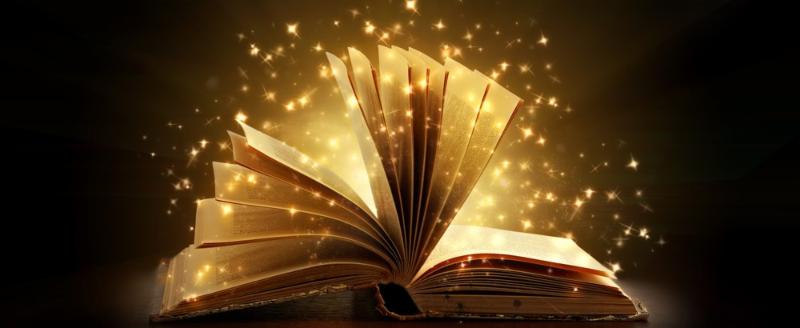 Do you love books? Do you love your library? Consider joining the Friends of the Library and meet other like- minded folks. We hold the Book Sale twice a year, and plan fundraising events to support the library.
The Friend's of the Library Bus Trip to The Clark Museum was a tremendous success!
Thank you to all who participated in this great fundraiser for the library. 
 If you would like more information, 
please call Connie Spoth at 845-338-0803
BOOK A LIBRARIAN!
If you have a question about a computer program, ereader or device or just need a little assistance, make an appointment with library staff, and we will help you. Book a librarian for a 1 hour appointment. Bring your device, if possible, or we can utilize one of the library's computers.
845-338-5580
---
 Scheduled Board and Committee Meetings*
Board of Trustees Meeting: 4th Wednesday at 6:00. Roxanne Pecora, President; Research and Development Committee: Thursday, October 13th at 5:30, Carol Benson, Chair; Finance Committee:  Thursday, October 13th, at 5:00, Kathy Milhaven, Chair; Governance & Personnel Committee: 2nd Tuesday at 5:00, Roxanne Pecora, Katie Zahedi, Marion Zimmer, Tri-Chairs; Buildings & Grounds Committee: Cancelled for September, 2nd Mondays at 4:00, Marion Zimmer, Chair.  *All meetings are at the Library unless otherwise noted.
---
Check the catalog for books, movies and more How to Video
See what's happening at the Library
Come Grow With Us!
Download free audio and ebooks
NEW! You may choose a 7, 14 or 21 day loan period for e-books.

You will need to create an account to view a wide variety of magazines!
You will need to create an account to access these marvelous films!
Learn how to renew your items yourself!
Group meets to discuss books on the first Thursday of each month at 7 PM
Our next meeting will be on October 6th.
Currently reading:
20,000 Leagues Under the Sea

 by Jules Verne
 During the year 1866, ships of several nations spot a mysterious sea monster, which some suggest to be a giant narwhal. The United States government assembles an expedition in New York City to find and destroy the monster. Professor Pierre Aronnax, a French marine biologist and narrator of the story, receives a last-minute invitation to join the expedition which he accepts. Canadian whaler and master harpoonist Ned Land and Aronnax's faithful servant Conseil are also brought aboard.  – Wikipedia 
Find out just how much your free library card can save you!
Contact the Library
Questions, comments, suggestions…please email at:
esopuslibrary.mail@gmail.com