Kids
---
Children's & Youth
Programs
---
 

Free New Movie! 
Star Wars: The Last Jedi
Sat, April 14, 1 – 3pm
Rated PG-13
152 minutes
  Come to the library and watch the movie Star Wars: the Last Jedi for FREE!
Synopsis:
  Rey learns the ways of the Force from Luke Skywalker, and develops a telepathic bond with Kylo Ren, who is struggling to master the Dark Side. Meanwhile, Stormtrooper-turned-Resistance fighter Finn goes on a risky mission behind enemy lines.
---
Drum Making with Recyclables
Sat, April 21, 1-2:30pm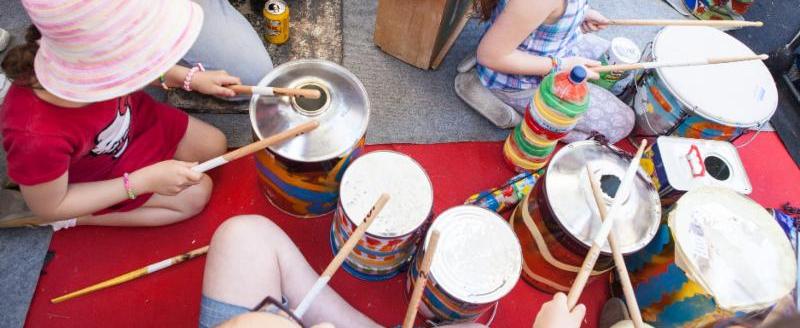 Come join Mr. Alex to create your own percussion instruments to take home using our collection of recyclables.  Afterwards, feel free to take a look at our book sale!
---
Kites!
Sat, April 28, 1-2:30pm
We'll read the
Battle of Reuben Robin
together, and then create our own kites.
  If the weather cooperates, we'll go outside and test our kites.
---
Storytime for 0-3 yr olds
   Interactive time with the parents and kids. We'll read stories, play, sing songs, feed the fish (weather permitting), visit the garden (weather permitting), and have a musical parade around the library led by Mr. Alex and his green trombone. Now with Sign Language Interpreting by our volunteer Adrienne Klonfas.
---
Little Brainstormers is our weekly story time followed by a STEAM (Science, Technology, Engineering, Art, and Math) activity. 
  Sing songs, read books on our theme, play with science experiments, and parade around the library with Mr. Alex!  Now with Sign Language Interpreting by our volunteer Adrienne Klonfas.
Apr 6    – Dinosaurs
Apr 13  – Books
Apr 20 – Recycling
Apr 27  – Colors
---
 We will read a book or two followed by a STEAM (Science, Technology, Engineering, Art, and Math) activity.
  We read, sing, play, and have fun!  Come on out and join us.
Apr 6   –  Excavation
Apr 13 –  Libraries
Apr 20 – Reusing Materials 
Apr 27 – Glue from Milk
---
Afterschool STEAM time (9-12yr olds)
From 4-5pm on Tuesdays we get together and explore Science, Technology, Engineering, Art, and Math.
Apr 3: 3D Printing 4pm
Apr 3:  4pm – Come create your own 3D models in Tinkercad, and then get them printed.
Apr 10: Library Scavenger Hunt
Apr 10:  4pm –  
Learn about the different sections of the library in a scavenger hunt to celebrate National Library Week.
*
Apr 17: Bottle Friction Experiment
Apr 17:  4pm –  
Explore some properties of friction by having a bottle race (like the turtle and the hare). We will meet downstairs for this experiment.
*
Apr 24: Fun with Microscopes
Apr 24:  4pm – Use our microscope to look at different things you find outside. Discover new tiny worlds!
Tech Nights (9-14yr olds)
Our schedule this month is:
Apr 4, 6pm-7:30pm
LEGO Club:  
  Join us and play with our LEGO sets!  We have robotic LEGOs for those who are interested. 
  We are building a competitive LEGO Robotics team whose goal is to compete in the Hudson Valley FIRST LEGO League in the Fall of 2018.  FIRST (For Inspiration and Recognition of Science and Technology) is an organization which fosters creativity and engineering skills.  FIRST LEGO League is the LEGO robotics competition for kids in grades 4-8.  Elementary and middle school-aged students research a real-world engineering challenge, develop a solution, and compete with LEGO-based robots of their own design.
*
Apr 11, 6pm-7pm
Battle of the Books Meeting
  Each year, the Mid-Hudson Library System hosts a trivia competition about 8 books.  The kids read the 8 books, and then participate in a "battle", which is really just a trivia contest about the books they've read.  The Town of Esopus Library is putting together a team to compete in the 2018 Middle School Battle of the Books.  To participate, you must be going into grades 6-9 in the fall of 2018.  The Battle takes place in the fall of 2018.
*
Apr 18,  6pm-7pm
Beads
Come out at discover what Perler bead creations are. We'll make our own bead creations using a pegboard, beads, an iron, and parchment paper.
*
Apr 25, 5:30pm-7:45pm
The Tale of Princess Kaguya
Rated PG
137 minutes
Synopsis:
Deep into a swaying and lush bamboo forest, Okina, an elderly farmer, stumbles upon a mysteriously glowing bamboo stalk, that from within, a minuscule fairy-like creature enfolded in a royal robe sprouts before his amazed eyes. Without delay, the ageing man rushes to his wife, Ona, only to witness, much to their surprise, the tiny nymph transform into a baby. In the end, as the infant grows exponentially into a fine girl, the humble couple will take her to the capital, Kyoto, to make her an aristocratic and well-mannered lady worthy of Japan's most powerful suitors. But is this Princess Kaguya's fate?
Follow us on our Facebook Kids Page!
---
Kid-Friendly Sites!
 Looking for something to do? This site is filled with fun games, homework help, Hudson Valley Family Fun, and making a difference in your community!
Listen, read, and play online! This site has e-books for kids! Tumblebooks will read your book to you or you can read it on your own! Stories are followed by games or puzzles!
Contact us for your login and password! Brainpop provides homework help with Science, Math, English, Health, and Technology!
The Stuttering Foundation provides free online resources, services and support to those who stutter and their families, as well as support for research into the causes of stuttering. In Spanish, too!